Pre-stressing
Planks
Beams
Stop Log
Super Ts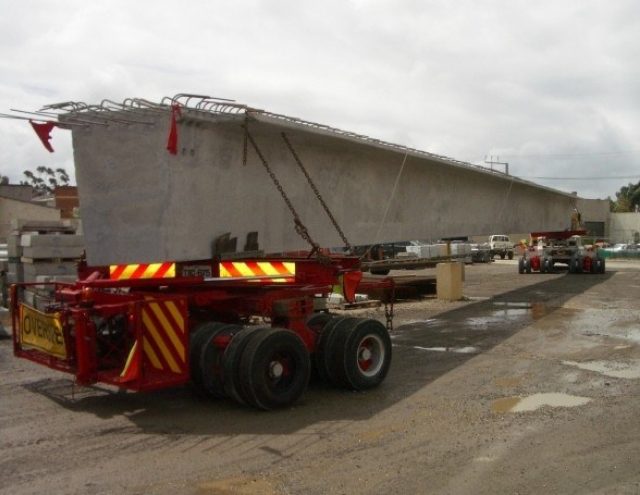 Super Tees are pre-cast, pre-stressed box girder sections, usually used in conjunction with a deck slab which acts compositely with the girders. Providing considerable resistance to lateral bending, the box section of the closed-top configuration provides optimized structural cross-section and maximum torsional rigidity.

Internal diaphragms are not necessary and because the void is filled with a medium-density polystyrene material it does not require draining. The closed box section results in an optimized structural shape with maximum torsional rigidity. After erection they provide a safe working platform and allow immediate placement of deck reinforcements.
Culverts
Concrete Barriers
2 types available.
New Jersey - plain keyed ends.
Grand Prix - interlinked ends (can be supplied with / without fencing).
Used for traffic protection, crowd control, site security or crash barriers.
Fork tyne rebate.
Other Products
Deck Units